Vinyl Siding New Orleans, LA
Protect your home year-round!
At Window World of New Orleans, we know how important it is for homeowners to stay comfortable year-round and save money. By utilizing vinyl siding from Window World, you can easily cut costs and keep your family cozy in the winter and cool in the summer. Browse our siding styles below to learn more.
---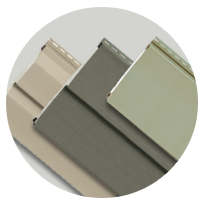 Reduce your energy costs year round with the Prodigy® Insulated Wall System. Each profile is thick and boasts many benefits for your New Orleans residence.
Learn More About Prodigy® Siding »
---
Keep your home wrapped in a blanket of insulation and protection with the 4000 Energy Plus Vinyl siding by Window World. With a Perm Rating of 5, your home will stay moisture-free.
Learn More About 4000 Energy Plus Siding »
---

We understand how severe the weather can be in this area, which is why we're proud to offer Window World 4000 Reinforced Vinyl Siding to protect your residence with superior locking technology.
Learn More About 4000 Siding »
---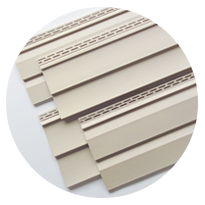 Looking for an easy-care option with minimal upkeep? Window World 2000 Vinyl Siding offers an attractive appearance and cleaning dirt off is as simple as watering with a garden hose.
Learn More About 2000 Siding »
---
Contact us Today!
If you're ready to revamp your home with protective and insulating siding, contact Window World of New Orleans today! When you schedule your free in-home estimate, we'll have one of our local professionals come out to your residence and discuss with you the best options based on your style and budget.